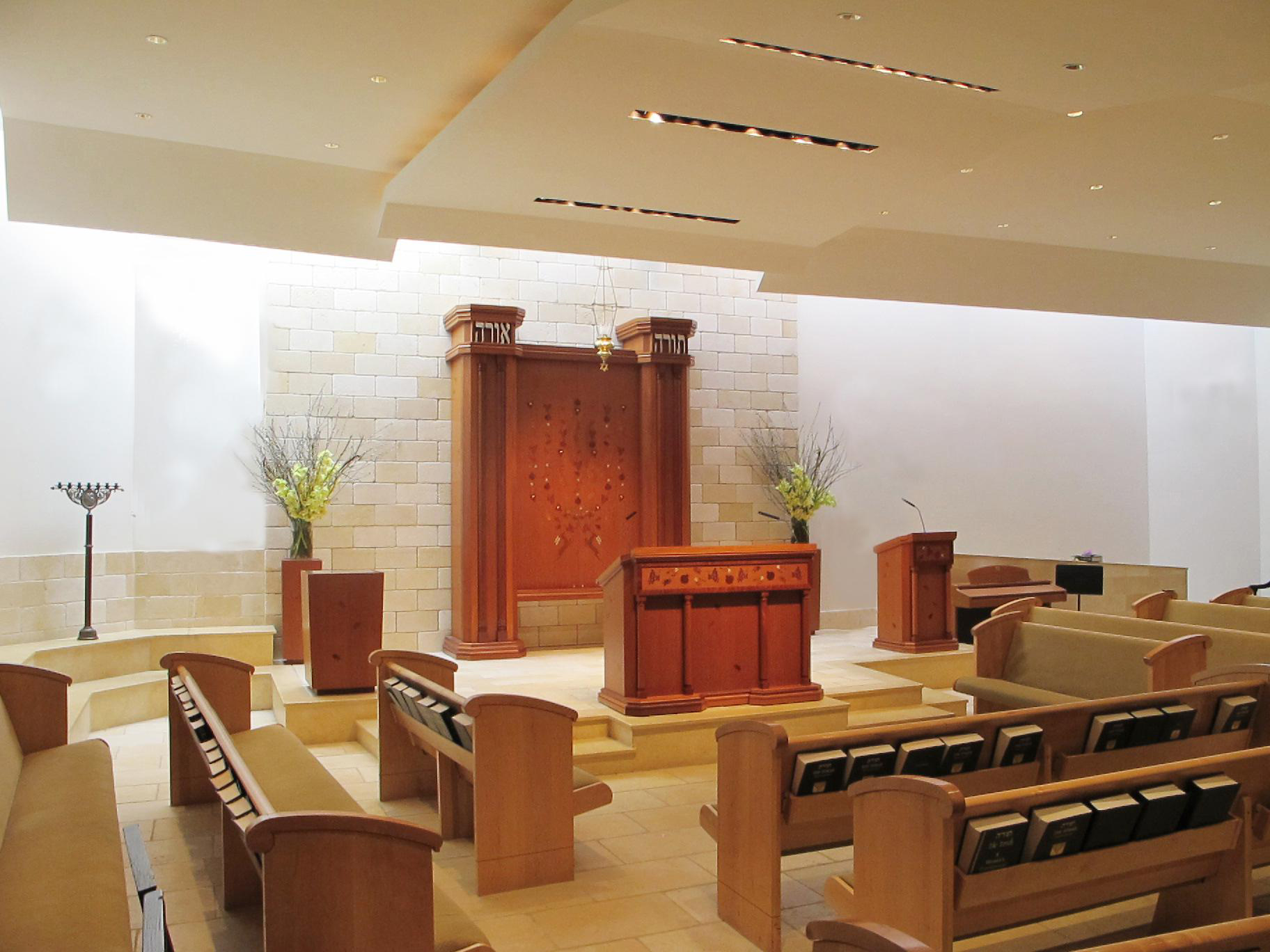 Elegant Bimah furniture and art, interior synagogue design, stained glass and fine collectible Judaic objects.
Clients experience absolute commitment. Our background in fine arts and regard for high quality are a critical consideration when comparing Studio Gruss to other firms involved in Synagogue design.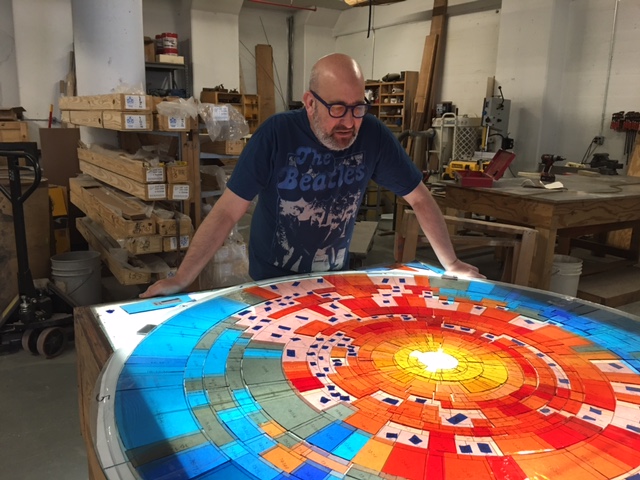 Simple or intricate designs, large or small scale pieces, we will make use of our limitless capacity for creativity and innovation in order to translate your vision into reality, whatever the project or budget.
We believe a sanctuary is meant to be beautiful, inspiring, and most of all spiritual. In designing such spaces, Alex Gruss works closely with the architects and congregation members in charge of the project.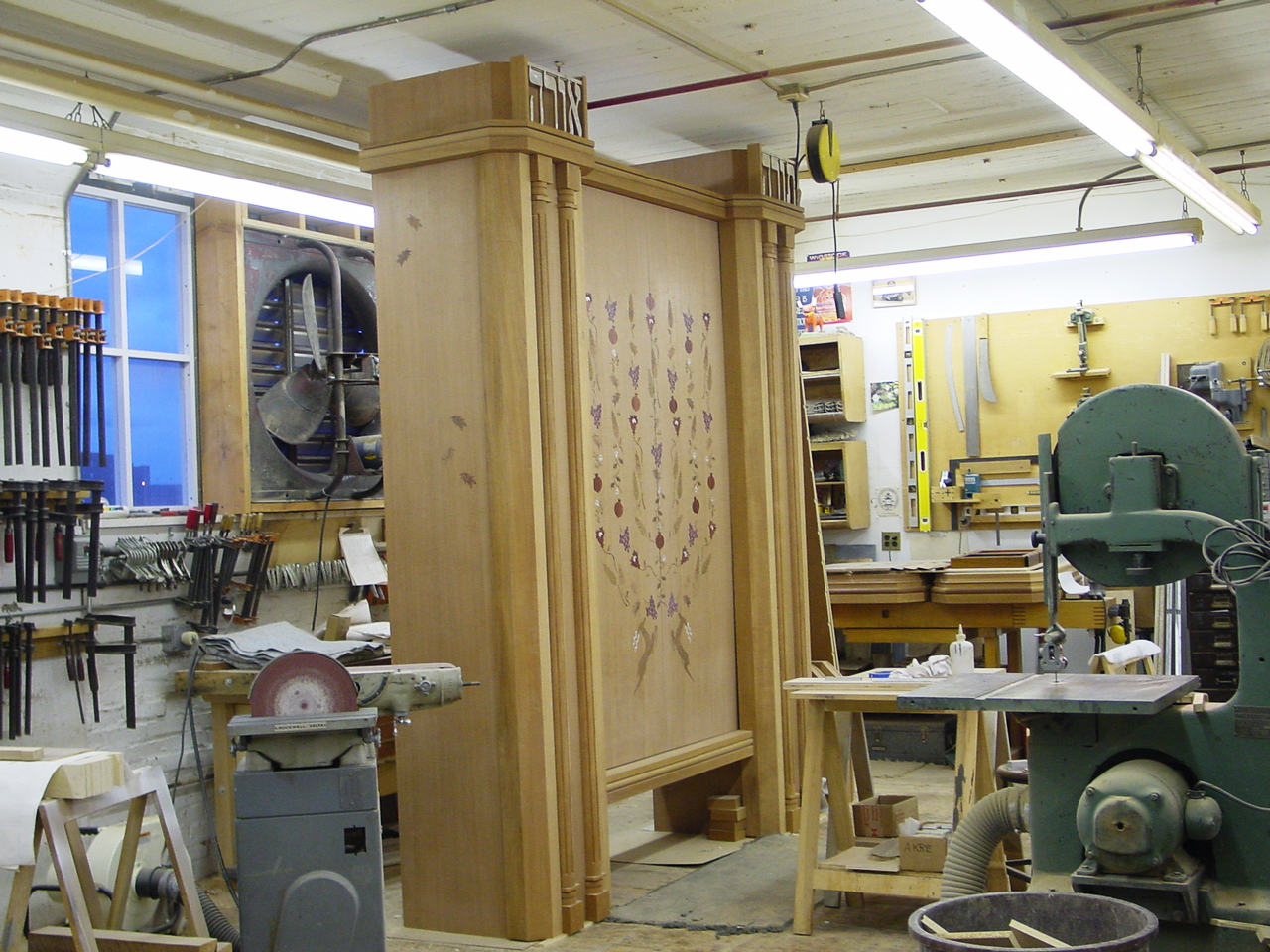 Metal, glass, wood and fabric, these are some of the materials Studio Gruss artisans work with. Light is always at the core of the design. Viewed from the sanctuary's entrance, the Bimah area will be a vivid expression of spirituality and a welcoming destination.
The process is simple. We can visit your site or receive photos, carefully listen to your project's objectives, provide with architectural/ artistic renderings and once we become an integral part of your design team, we will be totally devoted to creating high quality work in a timely fashion.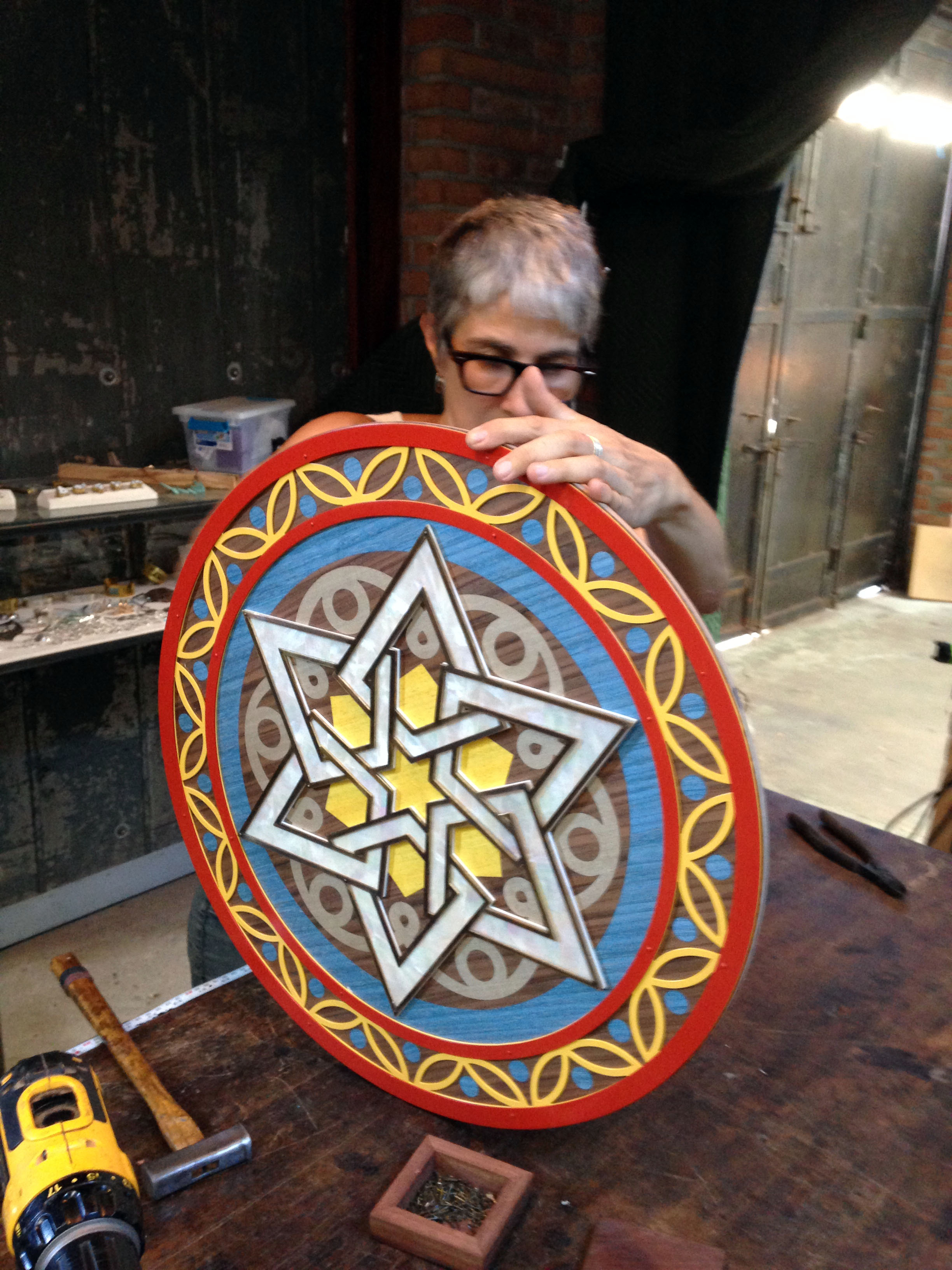 All of our work is custom, we are able to tweak the artwork and design to match your taste and budget. Portable Arks are our biggest seller, you'll have to provide us with the size of your Torah scroll. When making a Torah Reading Table, Aron Kodesh or Cantor's Lectern, we'll find out from the clergy the ideal dimensions of the Bima furniture.
Creativity meets craftsmanship. For over 30 years Studio Gruss has been doing work for the finest synagogues and institutions. Renown personalities have been awarded with Lorelei and Alex's unique pieces of art. Share with us your next project, some of our ideas are out of the box